Bartolomeo Best River Resort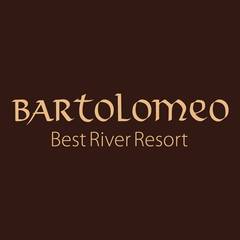 Restaurants, Hotels, Pabs





Double-room semi-de-luxe suite:
Comprises a bedroom and a living room. Apart from the bed in the bedroom, there is a comfortable folding sofa in the living room. Each suite is equipped with an air conditioner, autonomous heating system, a phone, a satellite TV and stereo system, a bar stand, a refrigerator and a mini-bar. There is a bathroom in each suite.

Five-room de-luxe suite:
A two-storey bungalow, comprising: a study, a living room with a bar stand, a children's (guest) room and two bedrooms. There are bathrooms (one with a shower cabin) and air conditioners on each of the bungalow floors.

At the hotel territory you will find a restaurant complex with a casino, a yacht club, as well as tennis courts, mini-football field, billiard-hall, a children's cafй, an open-air swimming pool, a zoo zone and a beach.