Astoria Hotel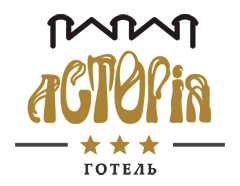 Hotels, Architecture Attractions



Dmytra Yavornytskogo Prospekt, 66

Show address on map

+38-067-859-34-95, +38-099-097-96-21
www.astoria.com.ua
"Astoria-Luxe" hotel is a perfect place for business and recreation, featuring spacious (from 20 to 40 sq.m.), light and cozy single- and double-room de-luxe and semi-de-luxe suites, as well as apartments with the total area of over than 60 sq.m. Our friendly personnel are always at your convenience to ensure your comfortable stay at the hotel.

Single-room semi-de-luxe – bed, refrigerator.
Double-room de-luxe – living room, bedroom.
All the suites are equipped with an air conditioning system, satellite TV and a bathroom; towels and terry bathrobes are available.

Astoria-Luxe Hotel:

Rates: 720-960 UAH.
Breakfast is included into the suite cost.